Automated Aerosol-Sealing of Building Envelopes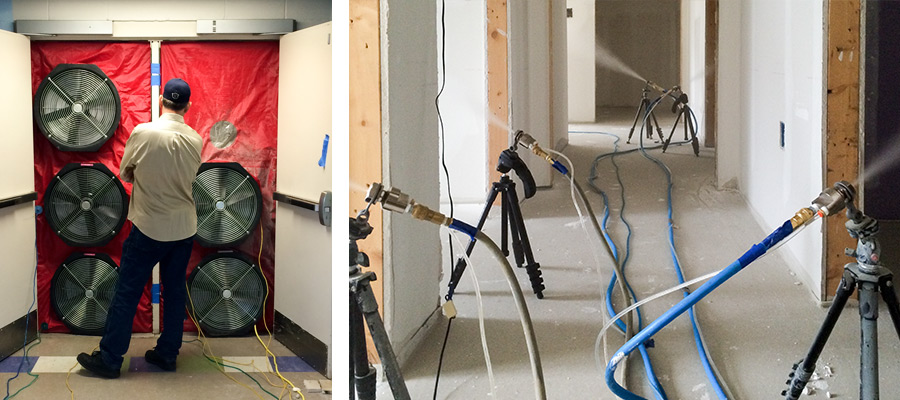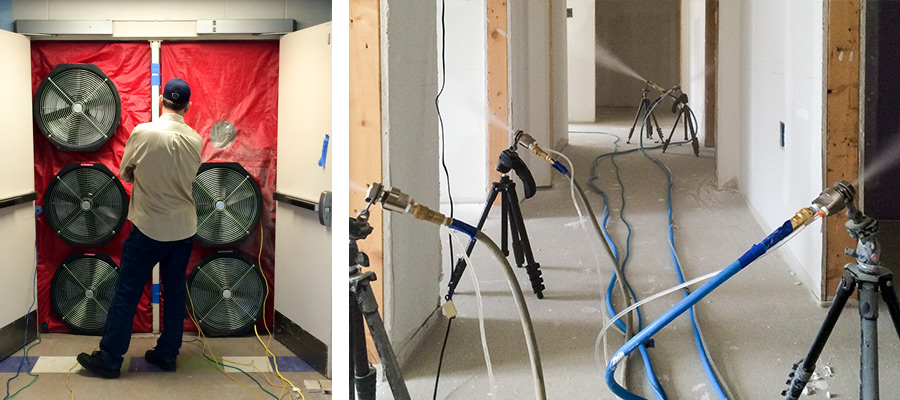 Demonstration images of the Aerosol Envelope Sealing technology


Objective:
The goal of this project is to demonstrate a new technology for automating the air sealing of building envelopes. This technology is expected to reduce overall sealing costs while also achieving better air-tightness than conventional methods. One study by the National Institute of Standards and Technology (NIST) has shown that reducing infiltration to reasonable levels can result in a 30% heating and cooling energy savings. This result is based on the average energy savings predicted by models of multiple commercial building types in five major U.S. cities. Besides the energy impact, limiting uncontrolled infiltration by sealing building envelope leaks is critical to an effective ventilation strategy by facilitating control of the source of make-up air for occupied spaces.
Partners: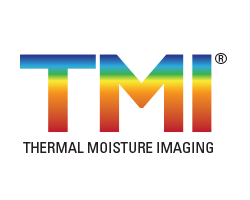 Thermal Moisture Imaging (TMI) will be coordinating demonstrations and performing sealing work
Demonstration Host Site Locations:
Navy – Pennsylvania Installations
Parris Island, SC
Fort Bragg, NC
Quantico, VA
Travis AFB, CA
Status > May 2016:
WCEC has an approved demonstration plan and will begin demonstrations at the end of June. Six buildings have been identified at Quantico MCB and Ft. Bragg Army Base in North Carolina. In addition, laboratory testing is underway for measuring the impact of application humidity on seal durability. Seals formed in the laboratory will be subjected to temperature and pressure cyclic testing in order to quantify seal performance.