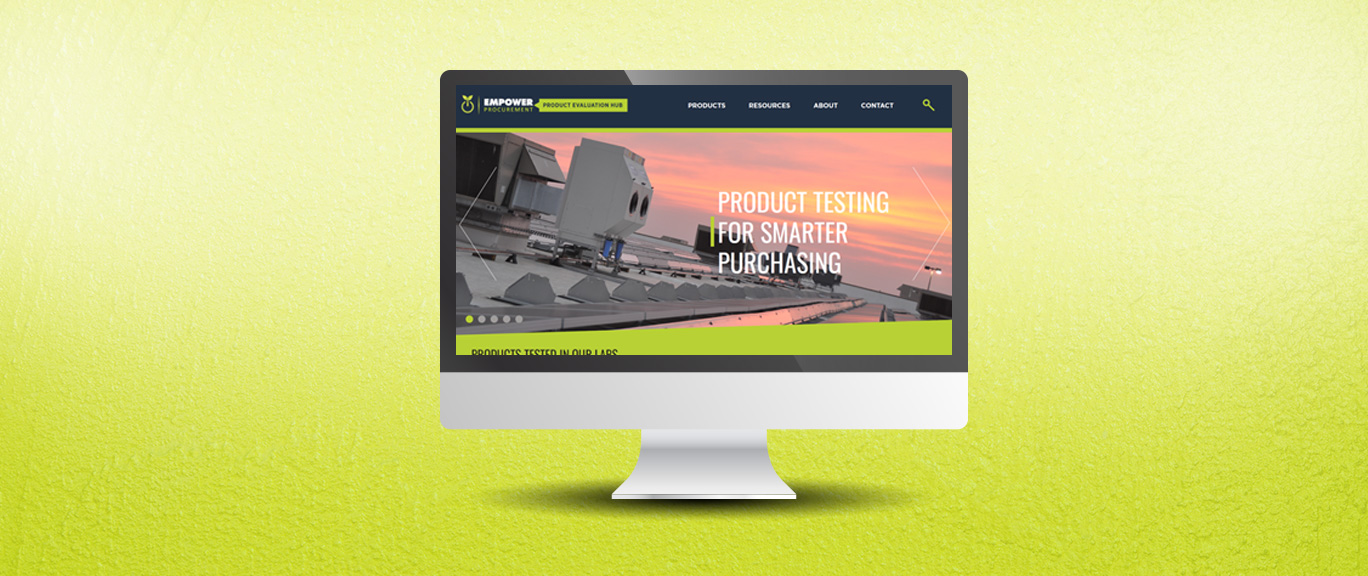 PROBLEM
Making purchasing decisions for distributed energy resource (DER) products for large commercial and institutional customers is a challenging process. Unlike consumer products, most purchasing information for DERs comes direct from the manufacturers or distributors of limited products. As a consequence, it is difficult for large-scale customers to asses the product landscape; and find relevant, energy efficient DER products for their unique application.
SOLUTION
The Empower Procurement Product Evaluation Hub will provide large commercial and institutional customers (e.g., K-12 schools, universities, local/state government, agriculture, commercial real estate) the information they need to purchase advanced distributed energy resource (DER) products through their procurement processes. DER products include energy efficiency, generation and storage.
GOAL AND RESULTS
2019
This project, funded by the California Energy Commission, aims to reduce energy use and greenhouse gas emissions by stimulating widespread adoption of proven DER products currently in the early customer adoption phase. Specific project objectives are to: 1) evaluate selected DER products in a rigorous and transparent manner, and 2) widely disseminate evaluation results to large commercial and institutional customers that use a formal procurement process.
PROGRESS
In the first year (2019), we organized and described eligible product categories and prioritized them for evaluation by: 1) completing a customer needs assessment, 2) analyzing potential greenhouse reduction impact, and 3) assessing evaluation feasibility and cost.
The customer needs assessment: 1) identified customers' priority DER products, 2) identified the information they would need from a product evaluation, and 3) outlined pathways for the Hub to influence customer procurement.
In subsequent years, we will evaluate products and disseminate the results through an online buyers' guide.
RESULTS
We compiled a list of 73 product categories eligible for evaluation and wrote a product characterization report for each product category.
We conducted in-depth interviews with 44 individuals from across 13 target customer groups. We then implemented an online survey to gather data from a broader sample of customers. Survey data was analyzed to identify DER priorities among customers as a group and
across sectors.