WCEC's Newsletter for October 2014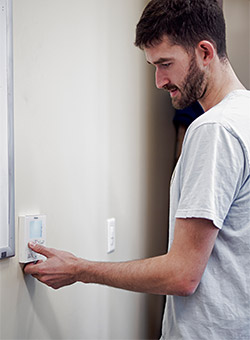 This month's newsletter includes WCEC's first ever webinar open to the public! This webinar will explore the significant energy savings potential in laboratories.
Our featured content this month focuses on some of the latest behavioral research currently in progress at the Center including a look at how users interact with new, more advanced thermostats and their efficacy for energy savings & an examination of energy use behavior and interventions for two different ZNE communities: e-Sogo in Yokohama, Japan & West Village in Davis, California.
Also included is an invitation to join this year's ETCC Emerging Technologies Summit happening October 20-22nd in San Francisco, CA. A new WCEC webinar is available to view online on enhancing DSM program portfolios.