IN THIS UPDATE

Monthly Highlights

Featured Article: Behavioral Research Where We are Today

Webinars with SWEEP Schedule

Energy Efficiency Forum: Re-Energizing Retail 2012
ABOUT THE CENTER:
The Western Cooling Efficiency Center was established along side the UC Davis Energy Efficiency Center in 2007 through a grant from the California Clean Energy Fund and in partnership with the California Energy Commission Public Interest Energy Research Program.

The Center partners with industry stakeholders to stimulate the development of impactful cooling technologies that can enable reduced electrical demand, energy and water consumption in buildings.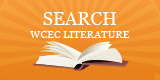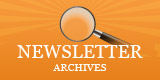 Visit the WCEC and CLTC booth at: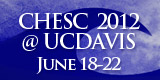 California Higher Education Sustainability Conference
located at UC Davis on
June 18th-22nd
Welcome
To the new Western Cooling Connection Update Newsletter! The monthly Update Newsletter will provide you, our newsletter readers with a more up-to-date format for WCEC news. This new monthly format will be in addition to the full, quarterly newsletters that will be published and sent to your email once every 3 months.
WCEC Affiliates Forum 2012: Exploring the barriers and solutions for HVAC energy efficiency acceptance. This successful event brought professionals from all corners of the HVAC industry to examine the issues of HVAC energy efficiency acceptance.
Download the PDF presentations

PBS Video Featuring WCEC Director Mark Modera: Office of the Future Energy-Efficient Office Space An intriguing look at how builders are redesigning commercial office space.
Watch the Video on PBS

Western Cooling Challenge Update: The Western Cooling Challenge is ramping up. Our latest entry, the Voyager DC by Trane, is being tested right now at Intertek labs in Texas. Results will be processed and posted within a few months. Jonathan Woolley spent time helping commission some new Western Cooling Challenge Certified Coolerado H80s in Ridgecrest California on May 7th-9th.
Learn more about the Western Cooling Challenge

Has it ever occurred to you that air conditioners would work much more efficiently if it weren't for the people involved?
Always twiddling with the thermostat, or installing things incorrectly, or choosing the wrong technology for the application or failing to maintain things as manufacturers specify. If this thought has occurred to you, then you may have an appreciation for WCEC's HVAC Behavioral Research Initiative (HBRI), which believes that people behave the way they do for a reason, and understanding that reason is key. WCEC has assembled a team of behavioral and social scientists to address some of these issues (see page 4). This innovative team is beginning to look at the ways in which human factors influence the performance of AC systems in the field.
By understanding these factors, we can both design better systems and buildings, and find ways to influence performance-defining behaviors. The HBRI team is working with other WCEC researchers to ensure that technologies developed and demonstrated are aligned with the goals and aspirations of users and providers, as manifest in their behavior. The team is also undertaking several discrete research projects to shed light on human behavior and how it can be influenced.
Co-hosted webinars with SWEEP (Southwest Energy Efficiency Project). Available to WCEC and SWEEP Affiliates only. Please contact wcec@ucdavis.edu if you are an Affiliate and would like to attend the Webinars.
June 27th | 1PM PST
Paul Bony, Climate Masters & Curtis Harrington, WCEC
Heat Pumps for Cooling and the use fo Swimming Pools as Heat Sinks


July 17th | 10AM PST
Mark Modera, WCEC
Rooftop HVAC Unit Retrofits


August 23rd | 10AM PST
Jim Meyers, SWEEP
Maximizing Building Envelopes for Cooler Environments


UC Davis Energy Efficiency Forum

Waste and carbon reduction goals will require retailers to look beyond common practice and ahead to innovative building designs and technologies.
To support the growing green retail trend, experts from the Energy Efficiency Centers at the University of California, Davis, have organized a special forum: Re-energizing Retail. The event is designed to help business owners make the best efficiency investments for their needs while reducing their energy consumption, lessening peak loads on utilities, and cutting carbon emissions.

Who can attend?
This event is open, by invitation and free of charge, to a select number of retail professionals, researchers, manufacturers, and utility partners. For more information, please contact:
Ben Finkelor
Executive Director, Energy Efficiency Center
bmfinkelor@ucdavis.edu, 530.752.7659