IN THIS UPDATE

Monthly Highlights

Featured Article: Psych 2.0 Tools Created for Better Data

Energy Efficiency Forum: Re-Energizing Retail 2012

Webinars with SWEEP Schedule
ABOUT THE CENTER:
The Western Cooling Efficiency Center was established along side the UC Davis Energy Efficiency Center in 2007 through a grant from the California Clean Energy Fund and in partnership with the California Energy Commission Public Interest Energy Research Program.

The Center partners with industry stakeholders to stimulate the development of impactful cooling technologies that can enable reduced electrical demand, energy and water consumption in buildings.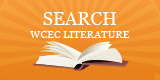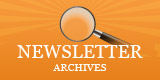 Welcome
To the new Western Cooling Connection Update Newsletter! The monthly Update Newsletter will provide you, our newsletter readers with a more up-to-date format for WCEC news. This new monthly format will be in addition to the full, quarterly newsletters that will be published and sent to your email once every 3 months.
Water Cooled Condensers Longevity Study Update:The process of evaporating water to cool the air works extremely well in hot-dry climates. This technology works with commercial systems that already have the proper supply and ventilation duct work installed, but in residential applications, systems are mostly designed with a standard vapor-compression system in mind­­—ventilation and exhaust ducts just aren't present in most single-family homes...
Download the PDF Presentation

WCEC's Jonathan Woolley teaches a class at SMUD: Recent HVAC Field Test Results from SMUD Customers and New HVAC Technologies.
Read the description at SMUD

Aerosol Envelope Sealing Update: The first ever use of aerosolized particles to seal building envelopes successfully sealed over 50% of the available leaks in a residential house at rough-in stage. Today, WCEC will test this technology as a retrofit on a house that is finished: carpeted floors, textured walls, etc. A larger, more comprehensive update will be available after the initial testing takes place.


WCEC often uses specialized tools for research. This time, we are creating our own open source tool to help assist anyone with Psychrometric analysis.
Psych is an Excel-Plugin or function that will calculate properties of moist air. Properties include wet bulb, dew point, RH, humidity ratio, vapor pressure, degree of saturation, enthalpy, specific volume of dry air, or moist air density based upon pressure, temperature, and one other parameter. This other parameter can be wet bulb, dew point, RH, humidity ratio or enthalpy.
Features

Minute-by-minute psychrometric calculations
Open Source/Public Domain
Find Wet Bulb depression, absolute humidity, Enthalpy (measure of internal energy), water vapor pressure, specific volume, moist air density
UC Davis Energy Efficiency Forum

Save the Date for the next Energy Efficiency Forum!
To support the growing green retail trend, experts from the Energy Efficiency Centers at the University of California, Davis, have organized a special forum: Re-energizing Retail. The event is designed to help business owners make the best efficiency investments for their needs while reducing their energy consumption, lessening peak loads on utilities, and cutting carbon emissions.
The forum is an outstanding opportunity for retail and restaurant professionals, facility managers, energy stakeholders, policy makers, and researchers to hear presentations of case studies, see new technology demonstrations, share insights and input, and connect with potential partners, investors, product suppliers, and service providers.
Learn more about the event and sign up for updates

Want to speak at this event?
We are looking for presenters that have experience implementing and using energy efficiency technologies in Retail spaces. If you or someone you know could benefit from sharing their energy efficiency retail story with a large gathering of energy efficiency stakeholders, please contact us anytime.
Want to gain exposure to relevant potential clients and stakeholders? Sponsor a table at our 2-day event!
Affiliate Pricing: $650 for a 2-day table
Non-Affiliate Pricing: $1,200 for a 2-day table
Contact Information
Paul Fortunato - WCEC Outreach Coordinator
pfortunato@ucdavis.edu, 530.752.0280
or
Ben Finkelor - Executive Director, Energy Efficiency Center
bmfinkelor@ucdavis.edu, 530.752.7659

Want to become an affiliate with WCEC?
Learn about the benefits of affiliating with one of the world's premiere cooling research centers.
Co-hosted webinars with SWEEP (Southwest Energy Efficiency Project). Available to WCEC and SWEEP Affiliates only. Please contact wcec@ucdavis.edu if you are an Affiliate and would like to attend the Webinars.
August 23rd | 10AM PST
Jim Meyers, SWEEP
Maximizing Building Envelopes for Cooler Environments
September 18th | 10AM PST
Ben Taube, Evaporcool
Evaporative Precooling Retrofit for Air Cooled HVAC
October 18th | 10AM PST
Eric Kozubal, NREL
Desiccant Evaporative Air Conditioning