IN THIS UPDATE

Monthly Highlights

Featured Article: Trane DC Voyager Passes Western Cooling Challenge

Webinars with SWEEP Schedule
ABOUT THE CENTER:
The Western Cooling Efficiency Center was established along side the UC Davis Energy Efficiency Center in 2007 through a grant from the California Clean Energy Fund and in partnership with the California Energy Commission Public Interest Energy Research Program.

The Center partners with industry stakeholders to stimulate the development of impactful cooling technologies that can enable reduced electrical demand, energy and water consumption in buildings.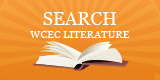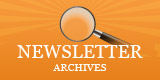 Welcome
To the new Western Cooling Connection Update Newsletter! The monthly Update Newsletter will provide you, our newsletter readers with a more up-to-date format for WCEC news. This new monthly format will be in addition to the full, quarterly newsletters that will be published and sent to your email once every 3 months.
Phase Change Materials for Hydronic Systems update: After researching various types of encapsulated phase-change materials, the most promising of the group are paraffin waxes. This is due to their combination of a wide range of melting temperatures, high latent heats, low cost and chemical stability...
Read More


Click to enlarge

HVAC Behavioral Research Initiative Releases Final Report The HVAC Behavioral Research Initiative (HBRI) is excited to announce the release of its final report on the contractor and technician behavior study. The WCEC led the field observation part of the study, which looked directly at what technicians do when they respond to an HVAC maintenance service call. The study was conducted using an innovative method of undisclosed participant observation, followed by semi-structured interviews.
Learn More
In an effort to advance commercial air conditioning equipment that operates more efficiently in hot dry climates such as California, Trane developed a hybrid rooftop air conditioner that utilizes indirect evaporative cooling to increase cooling capacity and reduce peak electrical demand by 40%.

The equipment was laboratory tested by the UC Davis Western Cooling Efficiency Center, and has been certified to pass the rigorous Western Cooling Challenge performance requirements. Trane is now the second manufacturer to achieve UC Davis' Challenge certification.

"Many are not yet aware that new electric utility rates will saddle commercial building owners with large additional charges for power used during peak periods. Since air conditioning is the largest portion of electricity used at these times, the potential for 40% savings is enormous," said Jonathan Woolley of the UC Davis Western Cooling Efficiency Center... Read More
Co-hosted webinars with SWEEP (Southwest Energy Efficiency Project). Available to WCEC and SWEEP Affiliates only. Please contact wcec@ucdavis.edu if you are an Affiliate and would like to attend the Webinars.
November 13th | 10AM PST
John Proctor, Proctor Engineering
Designing and Implementing a Comprehensive Air Conditioning Improvement Program for Southwest States


December 13th | 10AM PST
Gearoid Foley, Integrated CHP Systems Corp.
Combined Heat and Power with Absorption Chilling for Peak Reduction