IN THIS UPDATE

Monthly Highlights

Hybrid Indirect-Evaporative Modeling Project Update

Webinars with SWEEP Schedule
ABOUT THE CENTER:
The Western Cooling Efficiency Center was established along side the UC Davis Energy Efficiency Center in 2007 through a grant from the California Clean Energy Fund and in partnership with the California Energy Commission Public Interest Energy Research Program.

The Center partners with industry stakeholders to stimulate the development of impactful cooling technologies that can enable reduced electrical demand, energy and water consumption in buildings.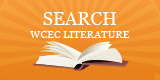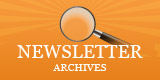 Welcome
To the Western Cooling Connection Update Newsletter! In this issue, you will read about some of the more technical research projects underway at the center.
The first is just an introduction to a thesis paper by Nelson Dichter on simulating aerosol sealant deposition to better understand and predict the behavior of these particles.
Next is a short, but significant breakthrough finding in our water management research.
Our feature story is on the indirect evaporative heat exchanger modeling project, which works to build a valid model and experiment to determine the best geometry and surface materials; ultimately reducing pressure drop and increasing water flow in an indirect evaporative heat exchanger.
Simulation of Aerosol Sealant Deposition in Joint-Type Leaks with Transverse Flow: Recent efforts to improve the energy efficiency of buildings in the US have included efforts to understand and address the tightness of air ducts and building shells. Recorded field measurements tend to show that ductwork in residential and small commercial buildings leaks by approximately 20%. Ayden et al. [13] have shown that the majority of leaks (78-96%) occur at joints in ductwork while the remaining leaks (4-22%) occur along seams...
Read More


Click to enlarge

Water Management for Evaporative Systems Update:Researchers at the WCEC have recently been working to better understand water management strategies to minimize mineral scale formation in evaporative condensers, thus maximizing the evaporative condenser's long-term performance.  This research has included testing using a nominal three-ton evaporative condenser as well as miniature evaporative condensers, where the miniature apparatuses enables higher throughput.  This research has yielded some important insights, most importantly that the optimal bleed rate will be location-specific and dependant on the local water quality, namely magnesium and calcium concentrations...
Learn More

Click to enlarge

Hybrid Indirect-Evaporative Modeling Project Update
Conventional, electricity-powered, Direct-eXpansion (DX) air conditioners cool the majority of existing buildings in California. Predominantly run during the summer afternoon hours, these DX systems cause significant peak power demand, with a contribution of nearly 30% of the total in California.
Indirect evaporative cooling (IEC) operates by the same fundamental concept as direct evaporative cooling (evaporating water to cool the air), except that cooling is achieved without adding moisture to the supply air stream. An indirect evaporative heat exchanger (IEHX) is the cooling source for IEC. It typically consists of a series of thin parallel plates assembled to form a multi-layer sandwich of alternating dry and wet channels... Read More
Co-hosted webinars with SWEEP (Southwest Energy Efficiency Project). Available to WCEC and SWEEP Affiliates only. Please contact wcec@ucdavis.edu if you are an Affiliate and would like to attend the Webinars.
December 13th | 10AM PST
Gearoid Foley, Integrated CHP Systems Corp.
Combined Heat and Power with Absorption Chilling for Peak Reduction

January 15th | 10AM PST
Greg Tropsa, IE Technologies
New Technologies that Reduce Summer HVAC Peak Demand