IN THIS UPDATE

Monthly Highlights

Residential Radiant Systems Update

Webinars with SWEEP Schedule
ABOUT THE CENTER:
The Western Cooling Efficiency Center was established along side the UC Davis Energy Efficiency Center in 2007 through a grant from the California Clean Energy Fund and in partnership with the California Energy Commission Public Interest Energy Research Program.

The Center partners with industry stakeholders to stimulate the development of impactful cooling technologies that can enable reduced electrical demand, energy and water consumption in buildings.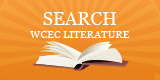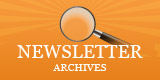 Welcome
To the Western Cooling Connection Update Newsletter! This issue of the Cooling Connection interviews two of WCEC's engineers and highlights the current status of their research.
But first, we've moved to our new offices at West Village in Davis! Take a look at a short pictoral of our previous office during the move.
Next is a short interview with David Grupp, our senior engineer on the state funded demonstrations program.
Our feature story is on the residential radiant peak-load shifting project with an interview of William Allen, the lead engineer on this project.
We are moving!: WCEC will be moved into our new offices and laboratory at West Village on January 30th. As you can see we are in a state of flux right now as we continue to move forward with our work in a much more minimal, temporary environment. Our new, zero-net energy offices at UC Davis will represent a dream realized by one of our original founding Directors, Richard Bourne. A larger pictorial of our new facilities will be made available once we settle into West Village.



Click to enlarge

Demonstrations Program Update:One of the biggest barriers to the proliferation and adoption of energy efficient technologies is the perceived risk. Will these products actually save energy once they are installed in a real-world environment? Are they resilient enough to stand the test of time like their tried-and-true standard cooling solution cousins? What are the real-world return-on-investment rates for these products? To help solve these questions in a risk-adverse market, the CEC created PIER, the The Public Interest Energy Research Program as an R&D arm of the energy commission that works to find energy efficiency solutions by bringing together utilities, manufacturers, and world-class scientists at California's universities and national laboratories....
Read More

Residential Radiant Systems: A Potential Solution to Reduce Residential Peak Demand Energy Use
Whether for environmental or monetary reasons, energy efficiency and reduced energy use concerns have permeated into the collective consciousness of most people. Today, most homes are outfitted with CFL light bulbs that use a fraction of the energy as yesterday's incandescent lamps (many switching to an even lower energy-use LED lamp) and HVAC units with a SEER greater than 13 are much more commonplace. All of these energy efficient technologies are helping to reduce overall energy consumption, but most of these now ubiquitous products have only a marginal impact on peak load use.... Read More
Co-hosted webinars with SWEEP (Southwest Energy Efficiency Project). Available to WCEC and SWEEP Affiliates only. Please contact wcec@ucdavis.edu if you are an Affiliate and would like to attend the Webinars.
February 19th | 10AM PST
Brian Barnacle, Energy-Solutions
900 Percent Solution: Leveraging upstream HVAC programs to capture greater savings and accelerate advanced HVAC technologies

March 20th | 10AM PST
Michael Deru, NREL
Early RTU retirements and addition of Smart Meters