IN THIS UPDATE

Monthly Highlights

Aerosol Envelope Sealing Update: Crafting a Better Adhesive

Webinars with SWEEP Schedule
ABOUT THE CENTER:
The Western Cooling Efficiency Center was established along side the UC Davis Energy Efficiency Center in 2007 through a grant from the California Clean Energy Fund and in partnership with the California Energy Commission Public Interest Energy Research Program.

The Center partners with industry stakeholders to stimulate the development of impactful cooling technologies that can enable reduced electrical demand, energy and water consumption in buildings.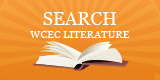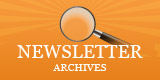 Welcome
To the Western Cooling Connection Update Newsletter! This issue of the Cooling Connection interviews two of WCEC's engineers and highlights the current status of their research.
Included in this update is a brief highlight from a significant meeting on Fault Detection & Diagnostics modeling and policy.
Our feature story is an update to the promising aerosolized adhesive for envelope sealing.
We have moved: WCEC has officially moved into our new offices in West Village! The West Village move grants WCEC with greater resources for research, collaboration and a greater public presence. Our new laboratory will provide our engineers with the ability to test emerging technologies with greater precision and efficiency than before. Moving in proximity to our sister centers such as the Energy Efficiency Center, Institute for Transportation Studies and the Center for Water-Energy Efficiency will allow for more streamlined collaboration efforts and will help to foster proactive, communal idea-sharing and solutions.



Click to enlarge

PIER Diagnostic Evaluator Project Meeting:WCEC co-hosted a meeting this month to review the results of a CEC/PIER- and NIST-funded research project carried out by Purdue University via a contract with New Buildings Institute. This well-attended gathering of over 30 stakeholders spanned much of the HVAC industry including energy consultants, HVAC Manufacturers, government regulators, Utilities and worker representation groups....
Read More

Aerosol Envelope Sealing Update: Crafting a Better Adhesive
WCEC's previous envelope sealing tests were successful at effectively sealing over 50% of the available leaks in 2 different homes. The only issue with using the previous sealant was that it retained its stickiness almost indefinitely. This made it much less likely to be used in a retrofit without larger, more involved preparation beforehand. To make this technology more attractive and convenient for contractors to use, WCEC is working with a liquid adhesive manufacturer to help craft a more suitable product. On February 14th, in Stockton California, WCEC tested the new adhesive in another rough-in home provided by Habitat for Humanity... Read More
Co-hosted webinars with SWEEP (Southwest Energy Efficiency Project). Available to WCEC and SWEEP Affiliates only. Please contact wcec@ucdavis.edu if you are an Affiliate and would like to attend the Webinars.
March 20th | 10AM PST
Michael Deru, NREL
Early RTU retirements and addition of Smart Meters

April 9th | 10AM PST
Brian Parsonnet, ice NRG
Innovative Technologies to Reduce Peak Power Useage