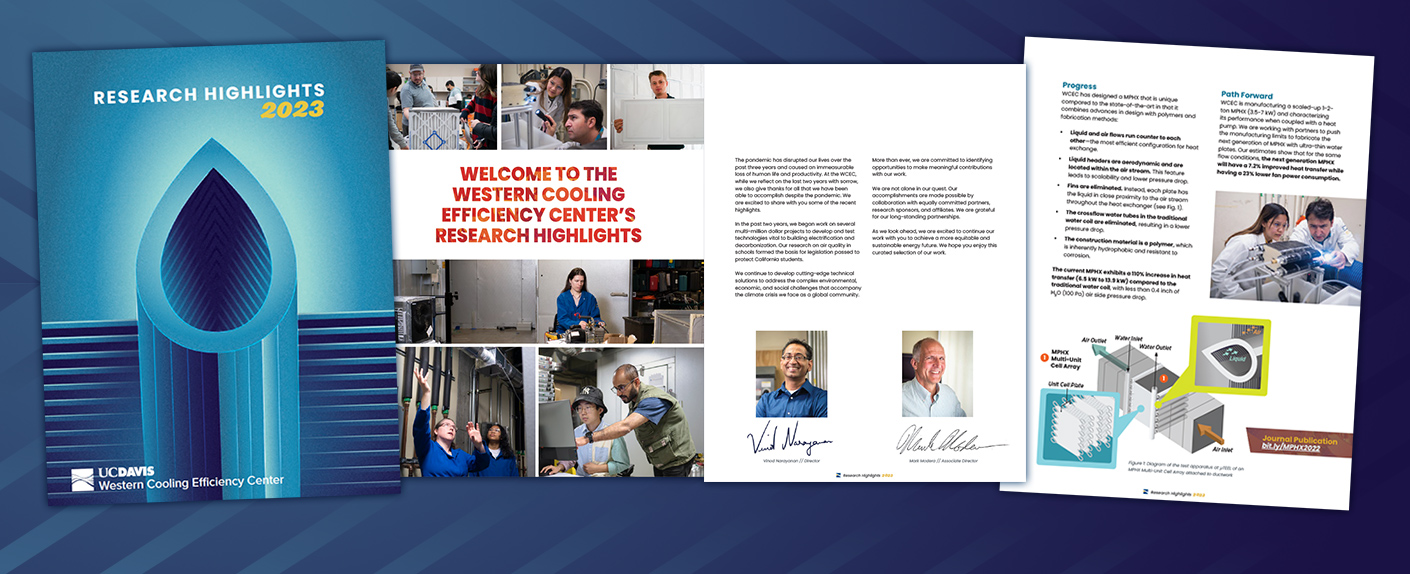 WCEC ASHRAE Award 2023
WCEC Receives Best Paper Award from ASHRAE
WCEC RH 2023
Read about the major research projects we've been working on.
ABC7 0822
New WCEC Published Paper in Energy and Buildings
New Published Paper by WCEC that Experimentally and Numerically Characterizes the Performance of a Novel Cooling and Heat Recovery System
ABC7 0822
News story in the Orange County Register features WCEC's efforts to build low cost, affordable filter boxes in schools.
Ready to join our Research Team?
Our Research and Resources
Our mission is to accelerate development and commercialization of efficient heating, cooling, and energy distribution solutions through innovation, R&D, stakeholder engagement, education and outreach.