AeroBarrierAeroBarrier, a new and innovative envelope sealing technology is transforming the way residential, multifamily, and commercial buildings seal the building envelope. AeroBarrier is part of the Aeroseal family of products. Aeroseal duct sealing is novel approach to sealing ducts in both commercial and residential buildings. For over 20 years Aeroseal's patented technology increases energy efficiency, improves comfort and indoor air quality.

Air2o Maker of the Air2o, a unique and sustainable line of Indirect/Direct evaporative coolers, works tirelessly to bring comfortable, reliable and efficient HVAC solutions to both commercial and residential customers.
ARBNCO arbnco is a building modelling and simulation company. We partner with leading research bodies to develop scalable, global and disruptive software solutions for managing energy and environmental performance in the built environment.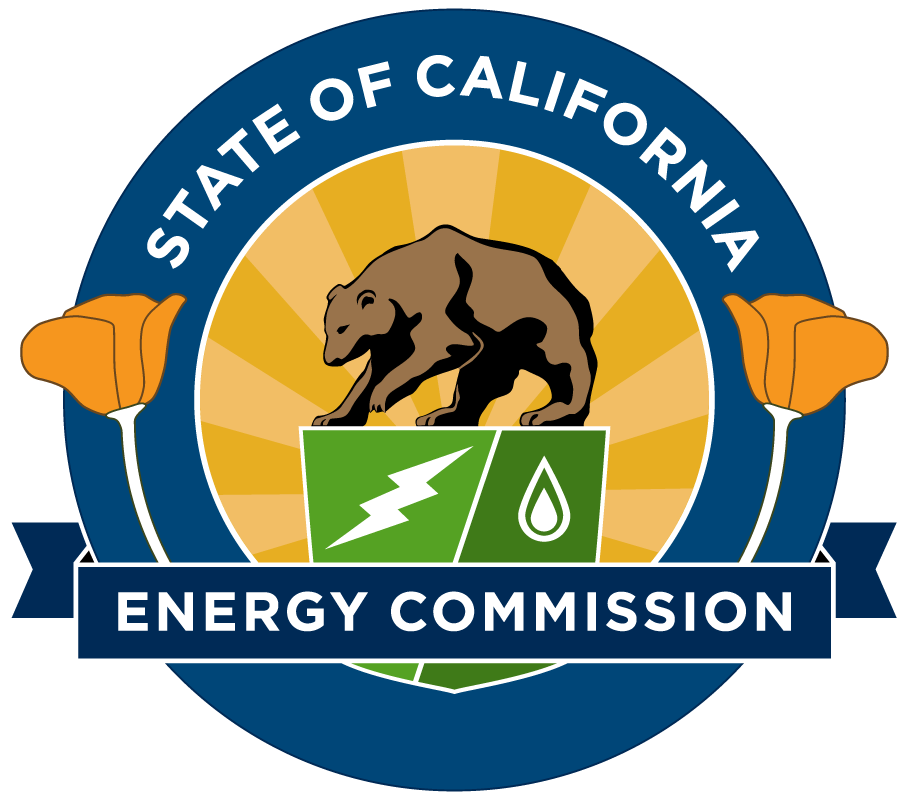 California Energy Commission The California Energy Commission is the state's primary energy policy and planning agency. Created by the Legislature in 1974 and located in Sacramento, the Commission responsibilities include, but are not limited to:
Forecasting future energy needs and keeping historical energy data.
Licensing thermal power plants 50 megawatts or larger.
Promoting energy efficiency by setting the state's appliance and building efficiency standards and working with local government to enforce those standards.
Supporting public interest energy research that advances energy science and technology through research, development, and demonstration programs.
Supporting renewable energy by providing market support to existing, new, and emerging renewable technologies; providing incentives for small wind and fuel cell electricity systems; and providing incentives for solar electricity systems in new home construction.
With energy challenges facing the state, the Commission and its dedicated staff of state employees stand ready to turn challenges into opportunities and help Californians continue to have energy choices that are affordable, reliable, diverse, safe, and environmentally acceptable.
Carrier Corporation Headquartered in Farmington, Connecticut, USA, with approximately 45,000 employees in 172 countries, Carrier combines its global HVAC and refrigeration expertise with the responsiveness of its local operations to lead nearly every geographic market, on every continent. Our continued success is a testament to our staunch commitment to providing the highest level of quality and service to our customers around the world.

Coolerado Corporation Coolerado Corporation produces and sells the most efficient air conditioners made. Their products create a healthier living environment by providing fresh, filtered, ideal humidity air. Coolerado air conditioners are used for commercial, industrial and residential applications throughout the world.

Daikin Daikin® is a global leader, innovator and provider of advanced air conditioning solutions for residential, commercial and industrial applications. Over the past 80 years, we have constantly strived to expand the boundaries of our knowledge through extensive research and by creating environment-friendly products. Today, Daikin is revolutionizing the way people and businesses think about air conditioning around the world, and now in North America as Daikin AC.
Daikin is the only company in the world dedicated to manufacturing both air conditioning systems and refrigerants. By creating some of the most technologically and aesthetically sophisticated systems ever introduced, Daikin is redefining the experience of comfort. This passion for precision means that every Daikin system — from SkyAir to VRV® — delivers maximum performance and the ultimate in Absolute Comfort™.

Integrated Comfort, Inc. Located in the heart of the Solano County, (CA) Integrated Comfort has been manufacturing the DualCool evaporative cooler at this location for the past 3 years. It is a dynamic company that strives to always integrate current technology and energy efficiency measures. With the peak demand energy issue facing California, as well as the rest of the nation, Integrated Comfort strives to reduce peak cooling demand by offering its evaporative cooler, DualCool.

Munters Corporation Munters creates optimized indoor climate solutions for customers in segments like pharmaceuticals, food, electronics, agriculture and for offices and other commercial premises. Munters' solutions raise customer productivity, quality and comfort based on efficient energy utilization. The Group has close to 2,200 employees in about 30 countries. Operations are organized in four Business Areas and two Global functions. Munters is owned by Nordic Capital Fund VII.

Pacific Gas and Electric Company Pacific Gas and Electric Company is one of the largest investor-owned utilities in the country. We deliver electric service to approximately 4.8 million customers and natural gas service to nearly 4 million customers in Northern and Central California. Our customers include 20,833 schools, 3,239 hospitals, 20,698 high-tech companies and 768 military facilities.

Portacool Portacool™ portable evaporative coolers entered the marketplace in 1990 offering the first version of an evaporative cooler designed to provide economical, effective cooling where ever it was needed. Twenty-five years later, the company's consistent growth rate and continued expansion in product lines has positioned it as a global leader in the portable evaporative cooling business with distributors in 50 U.S. states and 56 countries.

Sacramento Municipal Utilities District The Sacramento Municipal Utility District is a community owned electric utility governed by a seven-member Board of Directors. Serving 592,000 customers and a total population of about 1.4 million, SMUD is the sixth-largest public utility in the country.

Seeley International Pty. Ltd. Seeley International is Australia's largest air conditioning manufacturer and a global leader in developing ingenious, energy-efficient cooling and heating products. Our vision is to lead the world in creating climate control solutions which continue to be highly innovative, of premium quality and inspirational in their delivery of energy-efficiency. A commitment to innovation and excellence is at the heart of all that we do. Our success in delivering on that commitment has been recognised by our many awards and our expanding global presence… Seeley International now exports to more than 100 countries. Not bad for a company that started out in 1972 in the garage of its founder and Chairman, Frank Seeley AM!

Sempra Energy Utilities Sempra Energy was created in 1998 by a merger of parent companies of two long-established and highly respected investor-owned utilities with rich histories dating back more than a century. We were founded to capitalize on new opportunities in competitive energy markets. Our ongoing focus is to enhance shareholder value and meet customer needs by sustaining the financial strength, operational flexibility and skilled workforce needed to succeed in rapidly changing market conditions.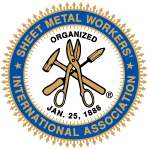 The Sheet Metal Workers' International Association (SMWIA) serves to protect and raise the living standards of over 150,000 skilled men and women employed throughout the United States, Canada and Puerto Rico. We work in the construction, manufacturing, service, railroad and shipyard industries.
The SMWIA strives to establish and maintain desirable working conditions for its members through their employers. Doing so provides them that measure of comfort, happiness, and security to which every member is entitled to in return for his or her highly trained and skilled labor.
The SMWIA is affiliated with the American Federation of Labor and Congress of Industrial Organizations (AFL-CIO) and the Canadian Labour Congress (CLC).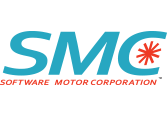 Software Motor Corporation Creators of software defined electric motors that are efficient, connected and scalable for a range of applications.

Southern California Edison – Edison International Today's Southern California Edison is the product of more than a century of providing reliable electric service to central, coastal and southern California. We help our customers stretch their energy dollars through rebates, which they can receive through SCE's award-winning energy efficiency programs. Customers can receive incentives for helping to control power demand through "demand-response" programs, which help to keep wholesale supplies and prices under control.

Trane is a manufacturer of heating, ventilating and air conditioning (HVAC) systems and building management systems and controls. The company is a subsidiary of Ingersoll Rand and is the successor company to the American Standard Companies. It makes products under the Trane and American Standard brand names. A global company, Trane's international headquarters are in Piscataway, New Jersey. Trane employs more than 29,000 people at 104 manufacturing locations in 28 countries, and has annual sales of more than $8 billion.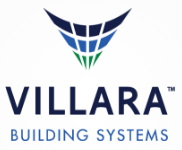 Villara Building Systems Six decades and more than 500,000 installations later, Beutler Corporation (now Villara) sets the standard for excellence in the HVAC trade. Gary Beutler is now Chairman of the Board of his father's company. President Rick Wylie is a talented engineer and inventor who spearheads the drive for new and better products. Under their guidance, Villara's vision has become the largest heating and air company in the United States with three locations throughout Northern California.

Walmart Today, Wal-Mart is a global company with more than 1.8 million associates worldwide and nearly 6,500 stores and wholesale clubs across 14 countries. Wal-Mart had become a textbook example of managing rapid growth without losing sight of a company´s basic values. In Wal-Mart´s case, the basic value was, and is, customer service.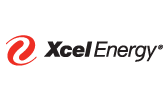 Xcel Energy We are a major U.S. electric and natural gas company with annual revenues of $10.3 billion. Based in Minneapolis, Minn., we operate in eight states. We provide a comprehensive portfolio of energy-related products and services to 3.4 million electricity customers and 1.9 million natural gas customers. We have a straightforward strategy we call Building the Core. We invest in our core businesses to provide safe, reliable energy to customers at a reasonable price. We demonstrate our commitment to the environment. And we serve our communities.