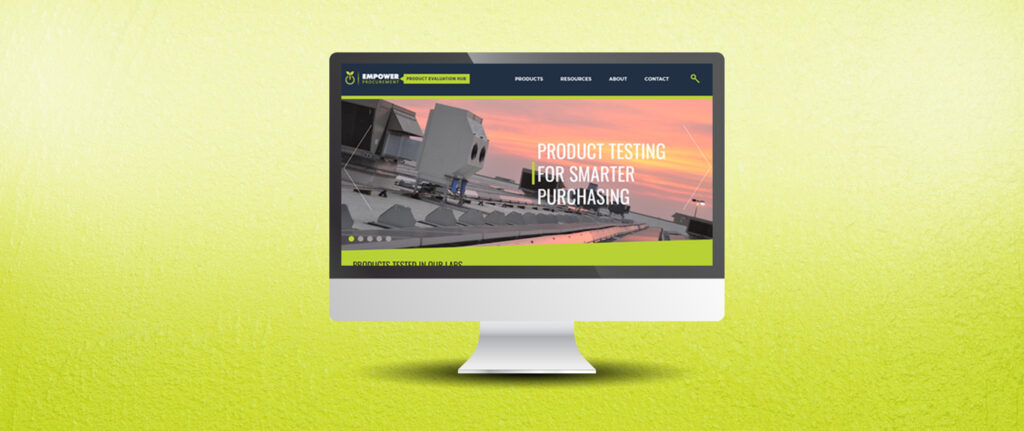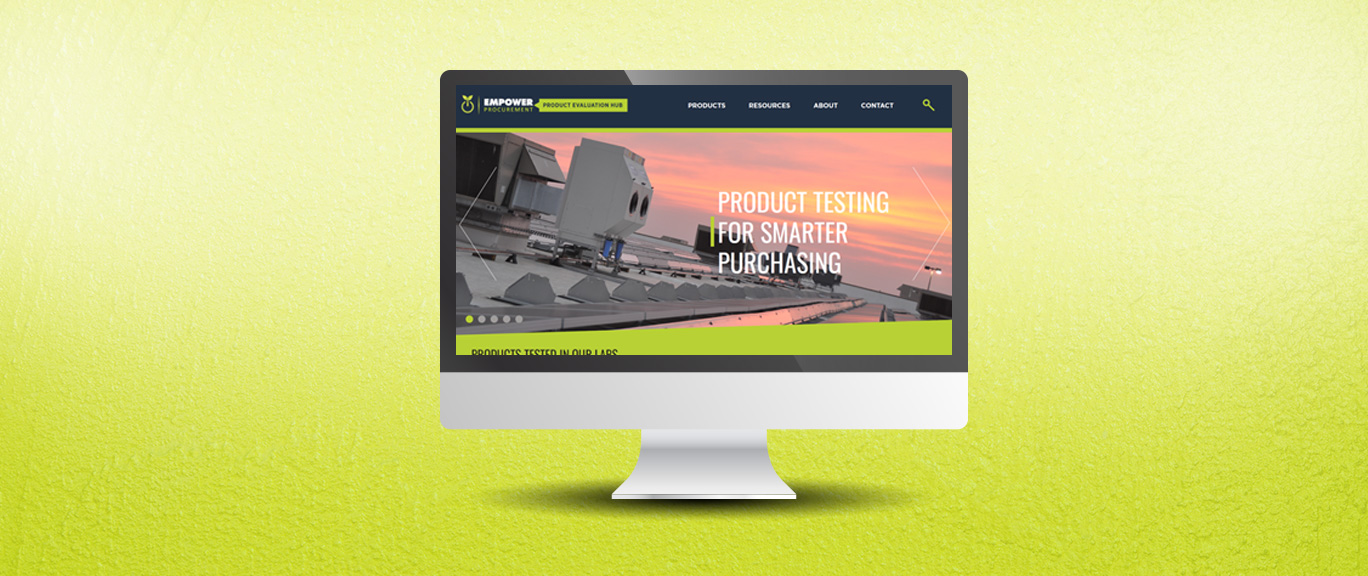 The Empower Procurement Product Evaluation Hub (Hub) is an ongoing project aimed at evaluating distributed energy resource (DER) products using a systematic approach and summarizing the data in a way that is useful for large commercial and institutional customers (e.g., K-12 schools, universities, local/state government, agriculture, commercial real estate). The Hub will allow institutions to choose appropriate and efficient products for their application, thereby saving money, energy, and the environment.
The Hub team is currently evaluating products in the following categories:
Led by UC Davis
Demand Control Ventilation Systems
Networked Lighting Controls
Building Automation Systems
Motors and Variable Speed Drives
Behind the Meter Energy Storage
Irrigation Decision Support Systems
Led by Lawrence Berkeley National Laboratory
Window Films
Air Source Heat Pumps
Fault Detection Devices
Led by UC Berkeley
Advanced Thermostats
Personal Comfort Systems
Led by Energy Solutions
Advanced Power Strips
Smart Plugs
Electric Vehicle Chargers
Evaluation results will be available on a new Hub website, which will be launched soon
Example Product Category Evaluation – Demand Control Ventilation
We are currently testing demand control ventilation (DCV) controllers and CO2 sensors. This has been especially important recently, as research has shown proper ventilation reduces the risk of spreading airborne diseases. Using a standardized procedure, we are rigorously testing these products using a two-pronged approach:
Test the accuracy of CO2 sensors using standard concentrations of calibration gas. A DCV system will not be effective if the sensors themselves are not reporting the correct concentration.


Test the response of DCV controllers in a controlled environment using a simulated occupancy profile with CO2 generation. We evaluate the controller based on how well it maintains the desired CO2 setpoint.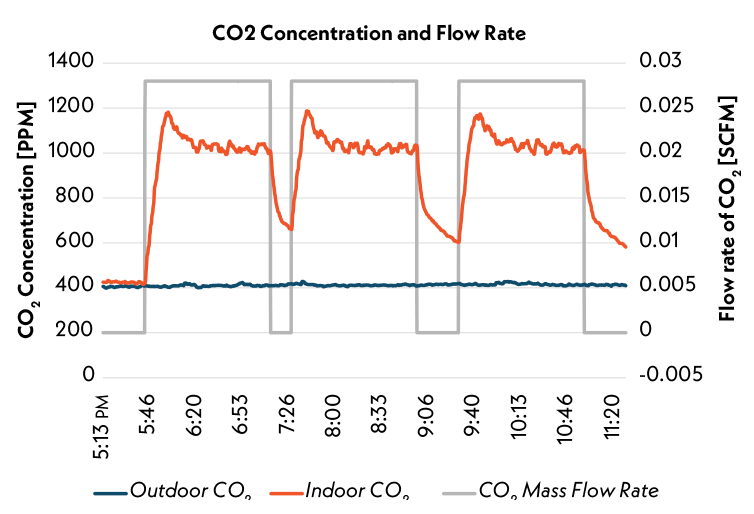 Response of a demand control ventilation system during a simulated occupancy period in a controlled chamber. CO2 setpoint was 1025ppm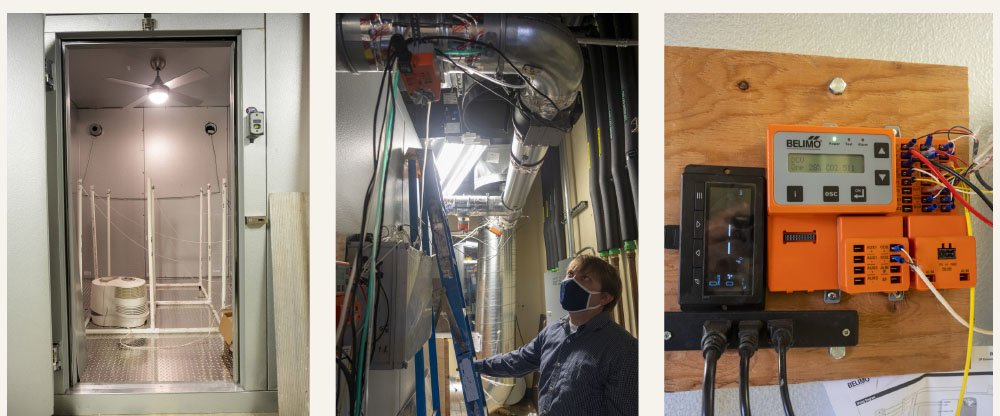 Controlled environment with modulating ventilation system for testing DCV controllers. Occupancy is simulated with CO2 precisely injected with a mass flow controller
PREVIOUS WORK
We organized and described eligible product categories and prioritized them for evaluation by: 1) completing a customer needs assessment, 2) analyzing potential greenhouse reduction impact, and 3) assessing evaluation feasibility and cost.
We compiled a list of 73 product categories eligible for evaluation and wrote a product characterization report for each product category.
We conducted in-depth interviews with 44 individuals from across 13 target customer groups. We then implemented an online survey to gather data from a broader sample of customers. Survey data was analyzed to identify DER priorities among customers as a group and across sectors.
Sponsor: California Energy Commission (EPIC)
Collaborators: LBNL; Energy Solutions; and UC Berkeley