Children spend a large portion of their day indoors at school. As a consequence, indoor air particles can build up including Carbon Dioxide and indoor pollutants such as volatile organic compounds and respiratory aerosols exhaled by building occupants, including COVID-19. Ensuring that schools are properly ventilated and have good indoor air quality is critical to protecting and supporting the health and well-being of students and teachers.
Research has found that increased ventilation rates, and especially mechanical ventilation are associated with increased student performance, improved respiratory health, increased student attendance, and lower risk of transmission of airborne infectious diseases. We recommend that school districts take the following actions to improve classroom ventilation and indoor air quality: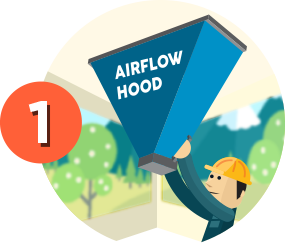 Complete commissioning and acceptance testing of new HVAC systems as required by Title 24.
Run HVAC fans when classrooms are occupied to bring in fresh air.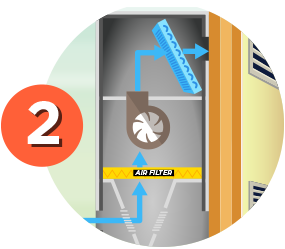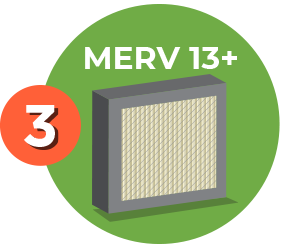 Replace filters 2-3 times per school year.
Monitor classroom CO2 concentrations. Thermostats with CO2 sensors and stand-alone sensors are widely available.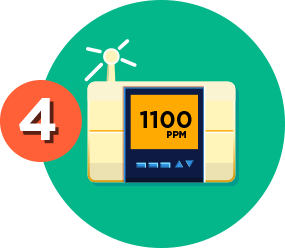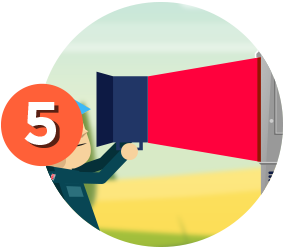 Test ventilation rates in existing HVAC systems and make corrections when needed.
Share this information with other teachers, officials, parents and facilities. Ask them to implement these steps to ensure better, safer air quality for everyone!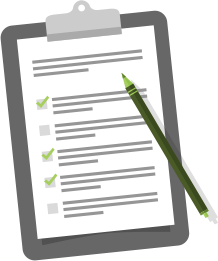 Show your support in the establishment of a Ventilation and Energy Efficiency Verification/Repair Program that would prepare schools for reopening during the COVID-19 crisis.
SASH Webinar – Improving Indoor Air Quality in Classrooms (2022 | Webinar)
How to Improve Indoor Air Quality when Reopening K-12 Schools (2020 | Watch Webinar|Download Slides|Q&As)
Dreaming the Future: How Zero Net Energy Design can Transform the School Environment (2018 | Webinar)